Lethal Potholes
A pothole just a few metres away from the Ulsoor Gate police station in the central part of the town proved fatal as it led to an accident that killed two children, including a one-year-old, in April this year.
The children were riding on a scooter with their stepmother. When she slowed the vehicle down to manoeuvre the large pothole, a speeding bus rammed the scooter from behind.
Last December, two-and-half-year-old Dhanashree came under the wheels of a speeding truck and died instantly when her uncle's two-wheeler hit a pothole and lost balance on Whitefield Road.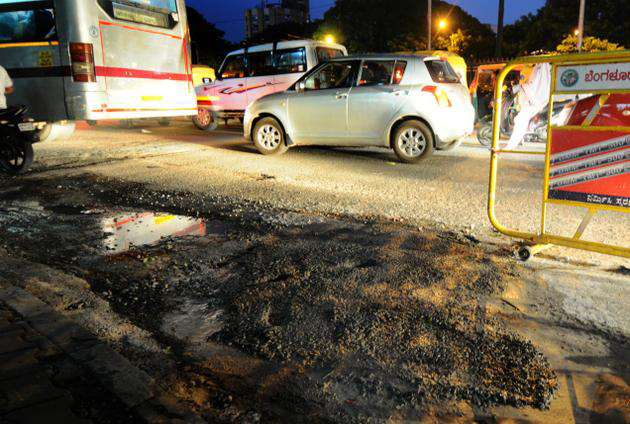 Many such fatal and life-threatening accidents have occurred in the city due to abysmal road conditions. Bengaluru once known for its beautiful gardens is now being identified for its potholes.
In 2013, the then Additional Commissioner (traffic) had announced that BBMP will be held accountable for any accident caused by potholes or faulty engineering of the roads. Two years later, the traffic police have not booked even a single case.
Despite crores of Rupees being spent to construct quality roads in Bengaluru, potholes continue to crop up and claim lives.
It's time that BBMP wakes up to this issue. It's time that we stop adjusting to city's faulty infrastructure. It's time to demand for pothole-free roads.